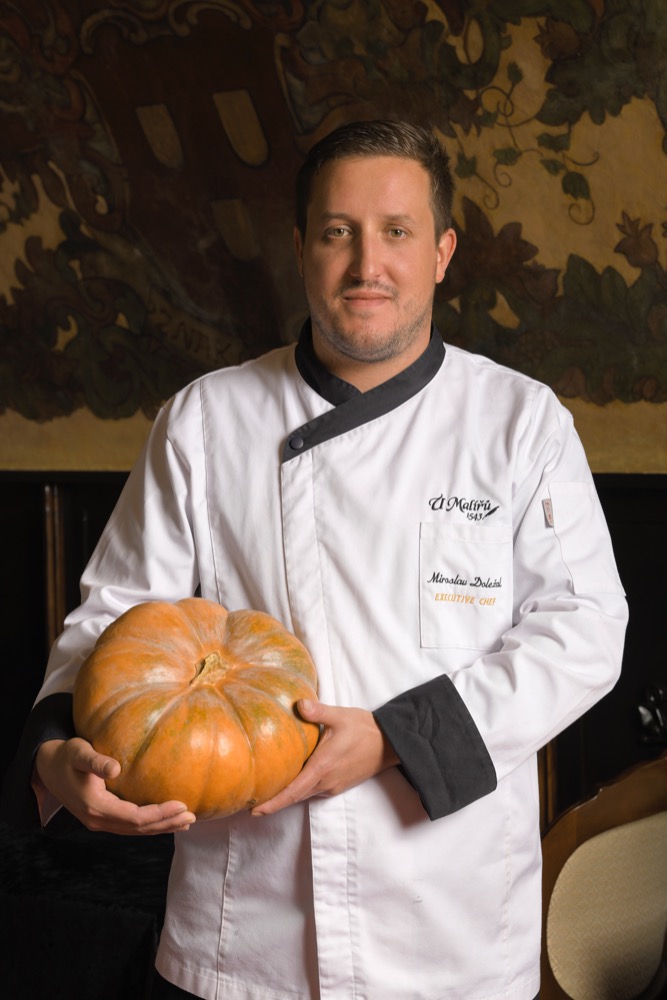 Our chef Miroslav Doležal has been working in our restaurant for more than 6 years and cooking is his favorite hobby.
Miroslav comes from Zlín, where he also studied and started to collect the first cooking skills.
His experience at the Castle Restaurant in Zlín led him to the decision to pursue professional cooking and from there he was only a small step to work in the renowned hotel and restaurant Augustiánský dům.
Then Miroslav had the opportunity to travel and discover other world cuisines. He likes to remember his trip to Singapore, where he also had the opportunity to cook for the embassy and ambassador. His favorite cuisine, however, still includes Czech, which he likes to combine with French cuisine and that's also reflected in the concept and menu of our restaurant.
Words of our chef Miroslav Doležal:
"I simply love french cuisine with all its sophistication. I try to implement those procedures
into a modern czech cuisine as well. My greatest inspiration is fresh and top quality ingredient, which I care with respect to perfection. The balanced meal with its natural taste and eye-catching artwork on a plate is essential for me.
I am glad that more and more guest enjoing culinary art as a cultural experience."
Thanks to him, our restaurant has been awarded the highest possible rating of 3 gold lions (by Top Life Czech) for several times.